The Drivers Journey
The Drivers Journey is the journey every individual commuter will deal with. Taking care of errands and other required basic necessity are opportunistic moments for companies and c-stores to increase their basket sales, by enticing individuals to come in and purchase items on their way home.
I was tasked with developing and sourcing a mural that represents our company as a whole, while presenting meaning to potential customers.
After researching local artists, and evaluating the style and flexibility of most individuals, I interviewed and had coffee with two main candidates.

David Maldonado proved to be the most adept at handling the project. After a series of revisions and presentations to the CEO of the company, we landed on the design for the drivers journey and a representation of the goal of the company.


P97 is a company with it's roots in Houston, Texas, a place with a history of oil and gas innovations.
Through the drivers journey, we will take an interconnected industry in fueling and mobile payments into the next century.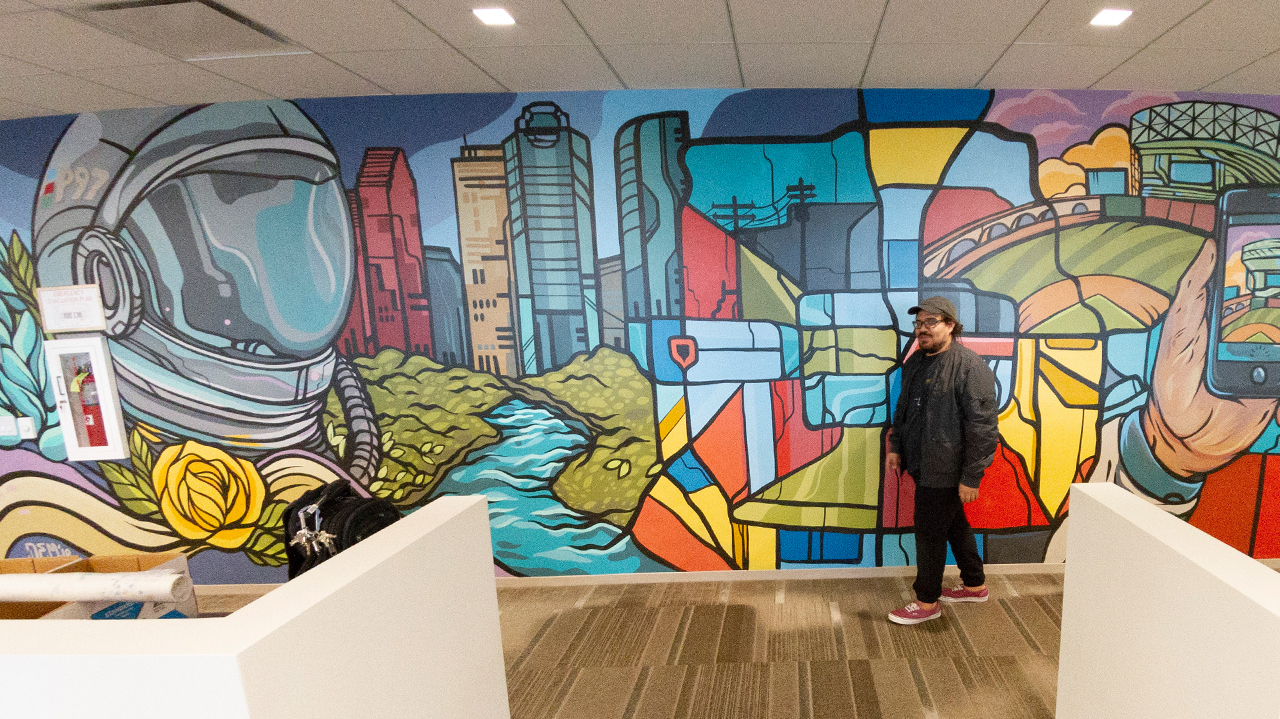 Utilizing this custom independent piece of artwork, P97 has visual impacted every company coming into the office as a forward thinking, trend setting organization for years to come.

For art direction contact Jairo via Instagram @xrpbtcn, or David for via Insta @capdavjon